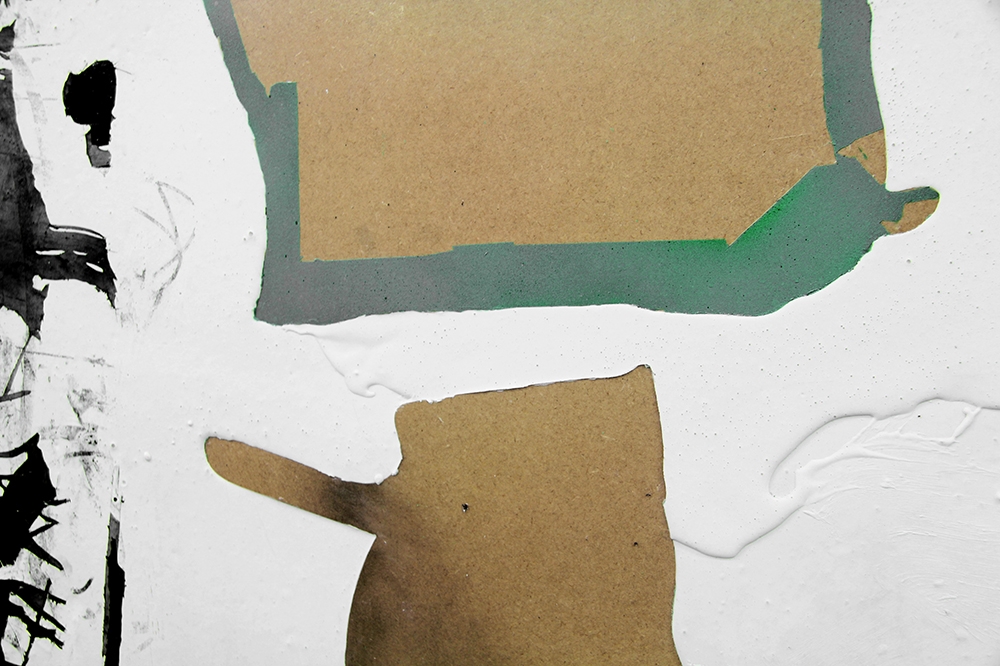 We are thrilled to announce that Bianca Barandun will be our next resident artist at Unit 1 Gallery | Workshop. For three months Barandun will be working in the studio above the gallery space. We welcome studio visits by appointment, please request.
Bianca Barandun's works combines different mediums such as drawings, prints and building materials to create wall based sculpture. Her practice draws upon observance of social clustering, the formation of groups, the cherishing of anxieties and the constant urge of fitting in society. Bianca investigates how we build connection with one another in a community where spoken communication becomes an indispensable tool to connect and attach. In particular, how these interpersonal skills can be altered through an inability of verbal expression. A central point depicts the combination of various materials where deliberately familiar and abstract forms are in constant interdependency with each other.
Bianca studied MA printmaking at the Royal College of Art in London, where she graduated in 2017. Her work has been featured in a number of international exhibitions and publications. Exhibition spaces include CGP Gallery, London the international traveling exhibition at Gallery 2F, Tokyo, Shanghai University, NEON Gallery, Wroclaw and Galéria Medium, Bratislava.
Bianca Barandun, 'Lama', 2018 (detail)