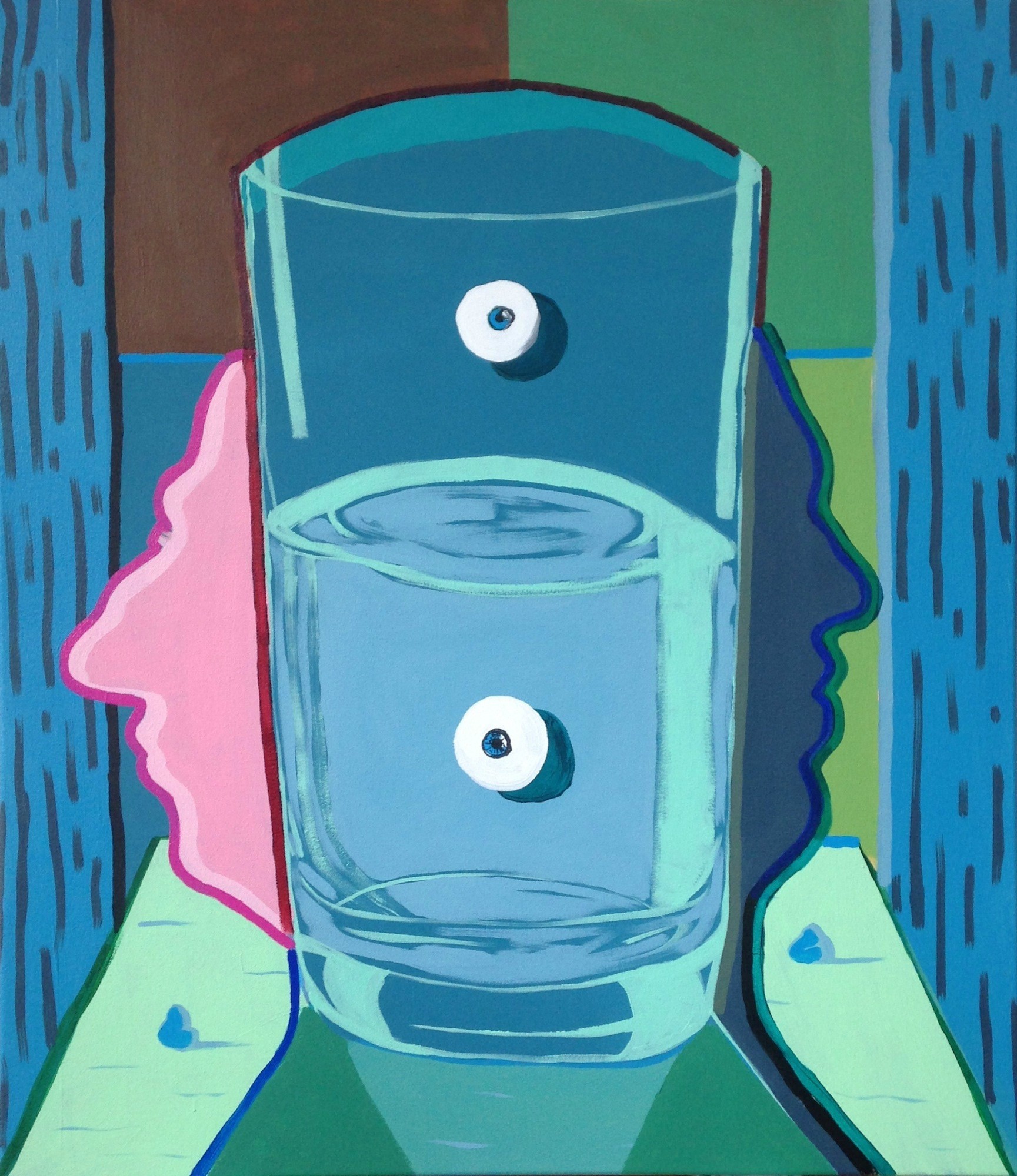 We are thrilled to announce that Morgan Wills has been selected to be our next resident artist! For three months Morgan will be working in the studio above the gallery space, and as part of the end-of-residency solo exhibition the gallery will present its new body of work in early December 2017. We welcome studio visits by appointment, please request.
Congratulations again to all the applicants, the quality was very impressive. Sessions II and III are still open, you can apply online to get the chance to be our next resident.
Morgan Wills, Janiform, 2016, acrylic on canvas
~
Morgan Wills' (born 1992) paintings sit firmly in the language of figuration and take advantage of the discursive nature of painting: incorporating aspects of word play, quotation and the informality of the spoken word; as well as aspects of the medium's history, questions of image making and painting's enduring flexibility. Morgan Wills studied painting at Wimbledon College of Art, graduating in 2014, he lives and works in London.
Previous exhibitions include – '12 Conversations', at Sid Motion Gallery; 'Sorry About Last Night', at The Washington, Sheffield; 'Versions', at Benevolent Association of Excellent Solutions, London; Bloomberg New Contemporaries, 2015, at ICA, London and Backlit Gallery, Nottingham; and 'Assembly' at Triangle Gallery, London. Wills was shortlisted in 2014 for the HIX Award, shown at CnB Gallery, London.