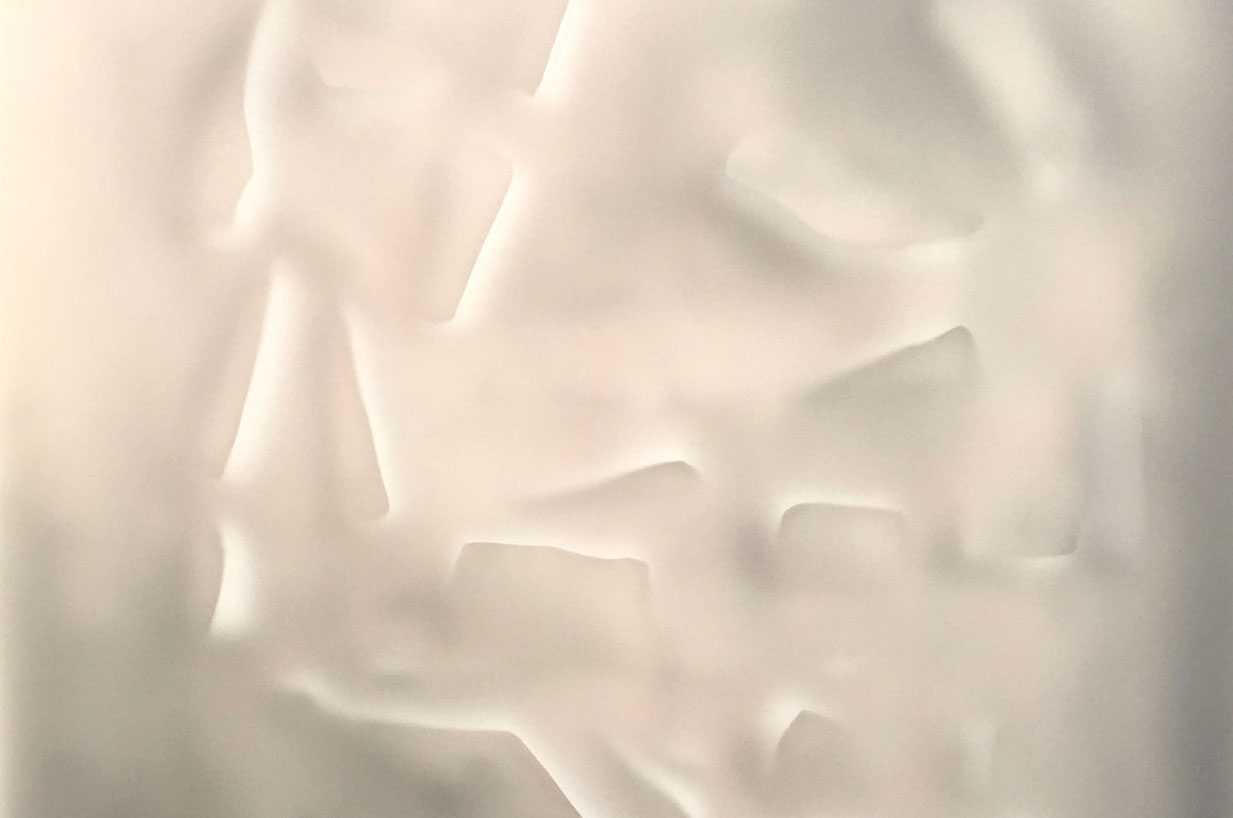 Skinscapes
Camilla Emson, Gui Pondé, Zoë Hoare, Adeline de Monseignat, Pablo de Laborde Lascaris, Alix Marie, Mia Dudek, Romana Londi and Jessica Lynn Schlobohm
Curated by Tatiana Cheneviere & Giulia Vandelli
Private View Wednesday 6th, 6-9pm
7 – 22 September 2017
Unit 1 Gallery | Workshop is delighted to present Skinscapes, a group exhibition of works by nine artists addressing the subject of the skin.
Skinscapes offers unapparent interpretations of the role of the skin and its relationship with the external world. The artists focus on its specific functions as a way to understand it, producing works which further our awareness on the complexity of its physical and emotional nature. Against the backdrop of the digital age, modern human interactions tend to happen through the tapping and scrolling on a digital device, the physicality of the skin and its role in our everyday lives is rarely questioned. In this exhibition the artists have elected the skin as essential subject matter to explore what it means to be a relational being.
Each artist facilitates a unique conversation between our bodies and our surroundings by relating the skin to a variety of current topics such as identity, architecture, technology and sexuality. Collaborative artworks by Adeline de Monseignat and Pablo de Laborde Lascaris tap into the relationship between skin and the digital world. The two artists have produced pixelated works which remind one of online censorship whilst remaining tactile in their materiality. It is a reverse mechanism where Adeline and Pablo have gone beyond what looks like a digital representation to produce specifically manmade textiles. Artificial skin also appears in the work of Alix Marie, whose concrete cast of condoms explore how the skin as a primary interface has become an enabler as well as a boundary. In direct opposition, Jessica Lynn Schlobohm's video work underlines the intrinsic connection between our own skin and nature. Zoë Hoare addresses the skin as a dualistic entity, looking at what exists above and below the surface in her large-scale paper reliefs. With a focus on architecture, Mia Dudek investigates the relationship between the body and spatiality, producing works that create resemblances between the two. As well as looking at various parallels, the artists look at how physically revealing skin can be. Blushing paintings by Romana Londi flare up when reacting to sunlight, describing the skin as an indicator of what we feel on the inside and as a form of correspondence between ourselves and the world around us. Camilla Emson's glass and fiber works capture an instance of transformation, either through an intuitive shaping of pliable molten glass or a delayed reaction of bleach on linen. Loops of thread are sewn, like scars, mapping the contours of change. There is a recurring sense of existentialism in Gui Pondé's photographs. He explores individuality and identity through skin, often choosing himself as the subject. Gui presents the body as a social sculpture and nudity as state in which one exposes individual behaviour and unspoken dialogues.
Through these investigations, the artists lead us through an exploration of our own depths and move our attention back to our bodies, recovering themselves, their senses and ours.