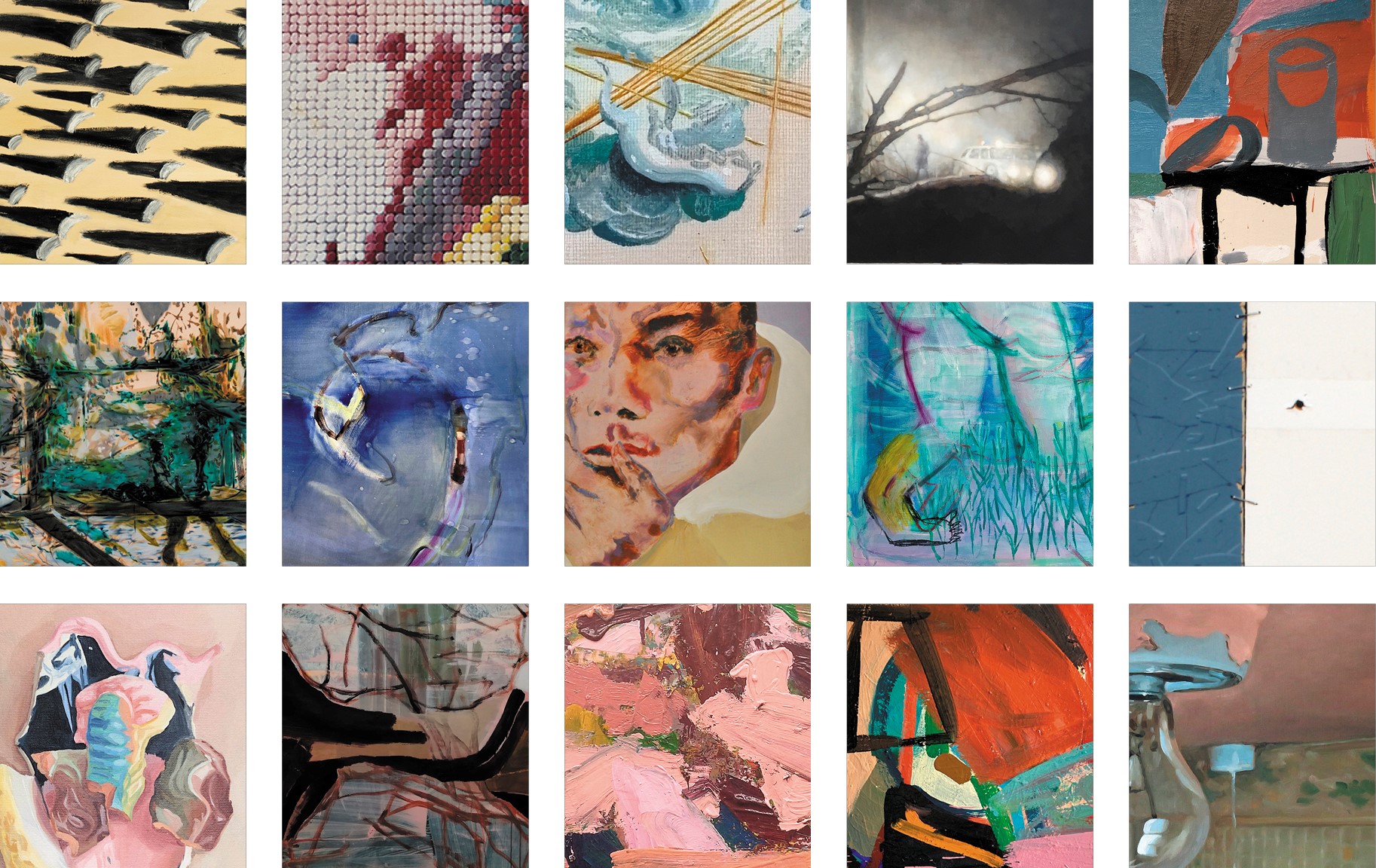 Contemporary British Painting Prize 2021
Exhibition
Exhibition dates: 28 January – 12 February 2022
Private View: Thursday, 27 January 6-9PM
Unit 1 Gallery | Workshop is excited to announce "Contemporary British Painting Prize 2021", an exhibition of The Contemporary British Painting Prize 2021 shortlisted artists. Director Stacie McCormick visited the prize show in Huddersfield and was invited to curate a selection of the 15 finalists for exhibition at Unit 1 Gallery | Workshop. 
Contemporary British Painting were thrilled to announce that the winner of the 2021 Prize is Susan Absolon, and the Highly Commended Award winner is Hannah Murgatroyd.
The 15 shortlisted artists were: Susan Absolon, Tony Antrobus, Roland Hicks, Martyna Lebryk,  Donna Mclean, Hannah Murgatroyd, Christina Niederberger, Sarah Poots, Daisy Richardson, Tom Robinson, Jesse Leroy Smith, Gary Spratt, Bill Stewart , Zack Thorne and Jan Valik.
Contemporary British Painting (also known as CBP) is an artist led organisation which explores and promotes current trends in British painting through group exhibitions, talks, publications, and by placing paintings in art museums. The group is run entirely by volunteers from within the membership.
They founded the The Contemporary British Painting Prize in 2016, an annual prize promoting the best of contemporary painting produced in the UK.
Unit 1 Gallery | Workshop is an exhibition and residency space in London and unique in its approach to bringing artists and their practices to the public. They support a diverse range of emerging and mid-career contemporary artists by providing them with space and time to develop their practice, network within our growing community, be mentored by team members and crucially be introduced to their expansive network of collectors, art educators, professionals and visitors.
Fair Art Fair, a new app-based digital platform that facilitates relationships between everyone interested in Art in a confident transparent environment. Whoever you Art you will find a place to explore and discover, buy and sell, organise and document, communicate and be supported. Download the app here.
⁠