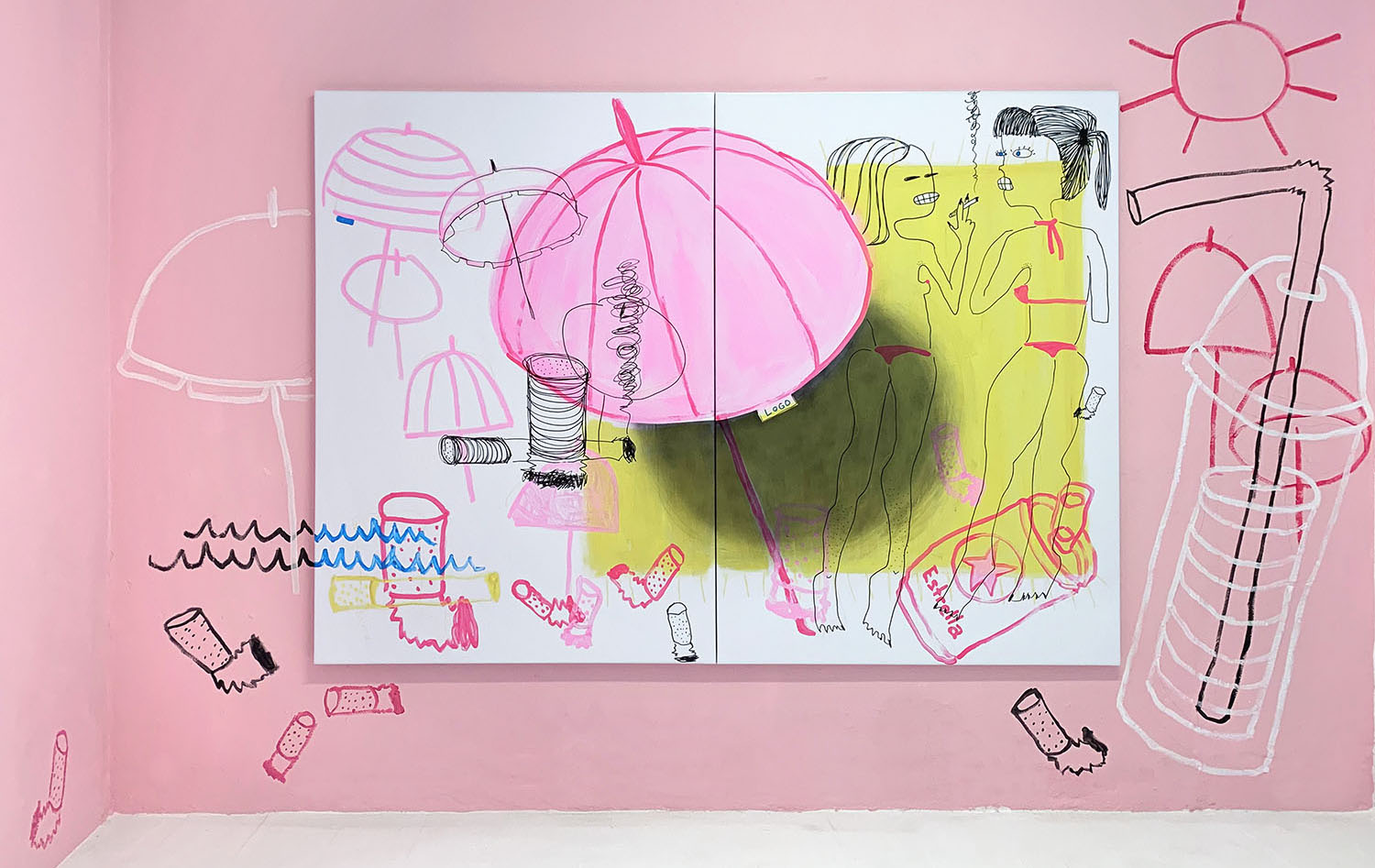 We are remarkably proud to announce our 19th Solo Resident – Katharina Arndt
Katharina has been awarded the upcoming Solo Residency and will be working in the studio above the gallery space from May to July 2022 with a Solo Residency Exhibition towards the end of July.
We have received an incredible amount of applications, and we would like to thank each one of you for putting in so much effort and inspiration in your proposals. All Applicants are automatically considered for future Radical Residencies®, so we definitely hope to see some of you in the future!
Katharina Arndt is a contemporary artist from Germany who lives and works both in Berlin and Barcelona. She studied Fine Arts at Braunschweig School of Art and later obtained her Master of Fine Arts by John Armleder. Her fast and colourful paintings ironize mass consumerism and the aesthetic of a decadent and abundant society and she often pictures her everyday life in the digital age. 
The focus of Arndt's practice is the observation of digital communication and the portrayal of mass consumption in the digital age. She does this through the surfaces that she works on, using glossy texture to represent our plastic and materialistic culture. Her cartooned figures are a reflection on how we express ourselves in the digital arena and how we are becoming ever obsessed with the digital world whilst loosing ourselves in the physical.  
Of her work Arndt says: 
"We stroke the glossy screen of our smartphone countless times a day, the bodies are hairless, the corners round, the sunglasses mirrored. The smooth appears as a metaphor for resistance, eternal youth, as artificial, uncritical, superficial, conformist.
I transfer this idea, material and content into painting. I work on artificial media such as PVC film, lacquer paper and Plexiglas with glossy acrylic paint and lacquer markers. Fast, reduced, almost childlike, motifs and medium function as an artistic mirror of the quantity and speed of perceived scenes. The figures in my paintings often wear sunglasses, are glued to their mobile phones, have headphones on. They are socially highly active and at the same time socially isolated. I see my work as a psychodrama of a positivist consumer society that tries to escape its own mortality."
Katharina has shown in several galleries and museums in Europe, including Saatchi Gallery (London), Museum Villa Rot (Burgrieden) and Kunstverein (Hannover). Recently Arndt received funding from Kunstfond to support two upcoming projects in London and Berlin.