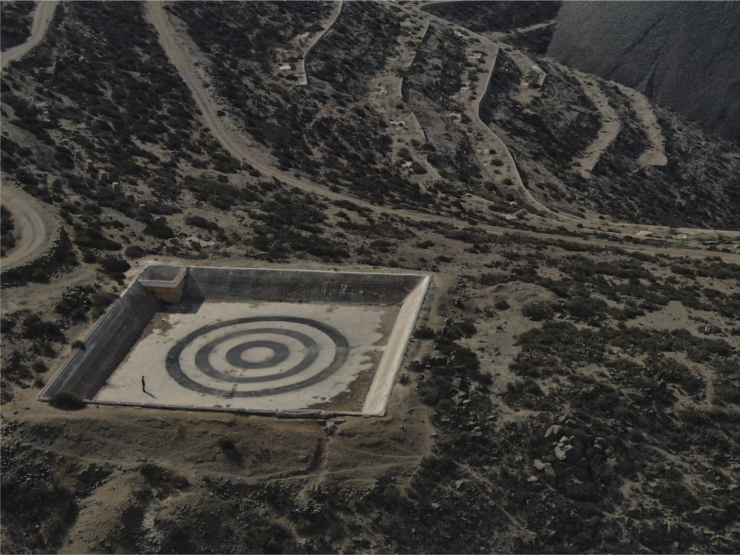 Marco Bizzarri has been selected to be our next Solo Resident here at Unit 1 Gallery | Workshop. He will be working in the Solo Residency Studio above the gallery from September to November and will be presenting new works in the Solo Residency Exhibition end of November 2020.
This round of applications has been the most challenging in the history of our Open Calls. The quality of the applications we received was outstanding and we thank everyone for their submissions. The next Open Call for 2021 will go live in October 2020.
The work of Marco Bizzarri (b. 1988, Chile) reveals the social crisis caused by the incessant yearning for progress, his procedures have a profound way of feeling the current context; they reveal the inevitable collision between nature and humans, exposing the collateral damage for our own existence. Thus, through a process of concealment it presents extreme situations, human dramas that we do not see but that it is necessary to look at; the act of masking works symbolically as a representation of our own refusal to understand. This way, through different procedures and techniques, amongst which painting, installation and video stand out, his work raises to the level of heroes those who calmly endure, some who wait for something to grow from the ruin.
His work is crossed by problematics such as ecocide, human displacement and the exploitation of nature. Body and landscape become a common thread in his practice which, without having a particular interest in naturalism or realism, always appear spectral or chaotic. Though the use of veilings and intense colour, Marco presents a world that must be carefully observed.