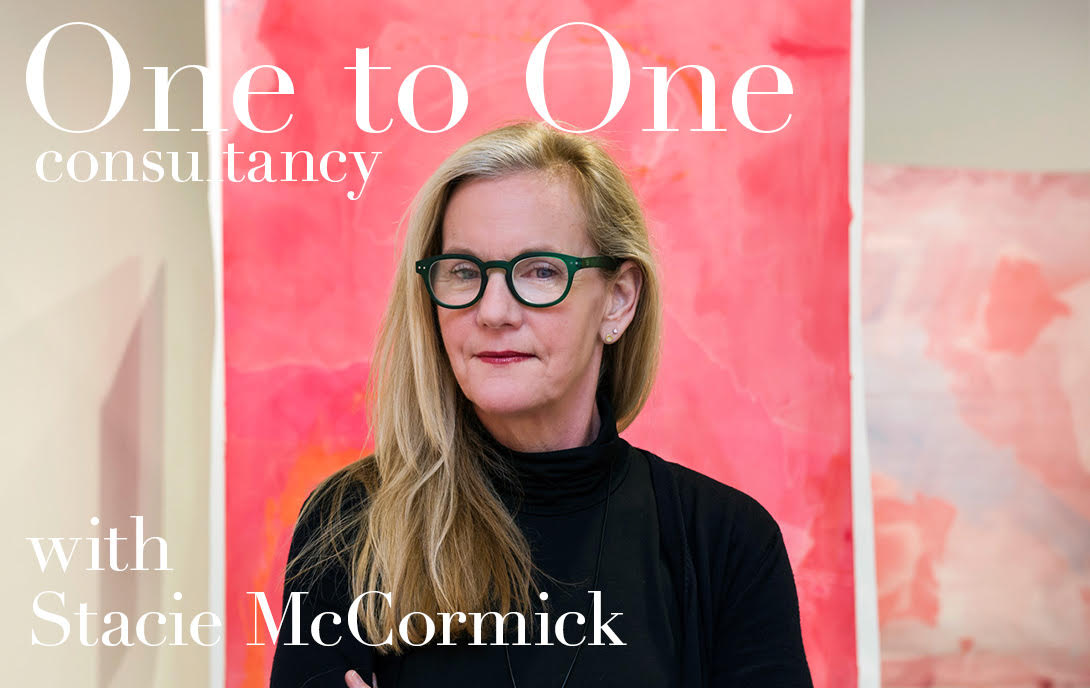 One to One consultancy with Stacie McCormick
£50 – Zoom (30 min)
£100 – IRL or Zoom (1 hour)
We are excited to announce that due to popular demand our founder and director, Stacie McCormick, will be offering consultations for artists and art lovers alike. Over her 12 years of hosting residencies, curating exhibitions and a practising artist herself – Stacie McCormick has been allowed to develop mentoring skills and art practice advise that has benefited over 200 artists who have attended programmes at her London space Unit 1 Gallery | Workshop.
Would you like your portfolio reviewed? Feeling stuck and need motivation? Perhaps you have an idea in mind that you would like to explore, maybe you want to find a special work of art – Stacie has a catalogue of Artists and framers and technicians to assist with.
Now you can book a session in real life or on Zoom and get feedback and support regarding any questions you may have or simply to calibrate and strengthen you to get your practice moving.
Stacie McCormick is a US born, UK based multi-disciplined artist. She holds a Masters degree in Fine Art and exhibits internationally. She is the Director and Founder of artist-led Unit 1 Gallery | Workshop, providing exceptional opportunities for artists and the public through their ambitious programming. Since 2015 they delivered more than 40 exhibitions with over 185 artists and curators, establishing a growing community of over 300 artists to date. 
About Unit 1 Gallery | Workshop
Unit 1 Gallery | Workshop is an exhibition and residency space in London and unique in its approach to bringing artists and their practices to the public. They support a diverse range of emerging and mid-career contemporary artists by providing them with space and time to develop their practice, network within our growing community, be mentored by team members and crucially be introduced to their expansive network of collectors, art educators, professionals, and visitors.
#unit1galleryworkshop
Unit 1, 1 Bard Road, London W10 6TP +44 (0)75 4831 5800
info@unit1gallery-workshop.com unit1gallery-workshop.com