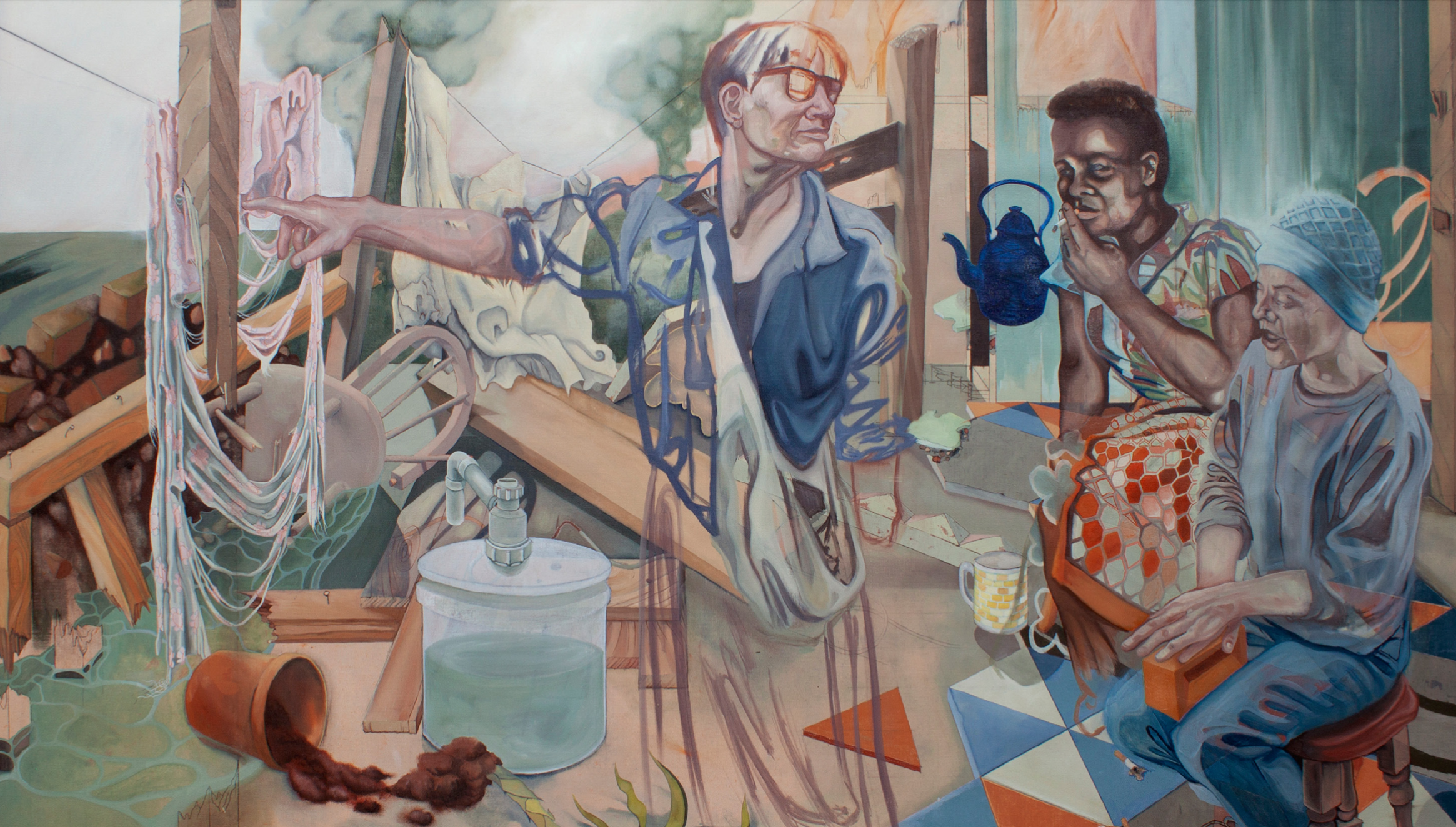 We are remarkably proud to announce our 18th Solo Resident – Ruairi Fallon McGuigan
Ruairi has been awarded the upcoming Solo Residency, and will be working in the studio above the gallery space from January to March 2022 with a Solo Residency Exhibition in the beginning of April.
We have received an incredible amount of applications, and we would like to thank each one of you for putting so much effort and inspiration in your proposals. All Applicants are automatically considered for future Radical Residencies®, so we definitely hope to see some of you in the future!
Ruairi Fallon McGuigan was brought up in a post Troubles Belfast where the idea of identity was strong, visually emblazoned across the city. Painted curb stones, tattered flags and murals signifying the religious and political views of the red brick terrace streets. Visual influences that are strong in his artworks to date. His mum is a mosaic artist who started off in his granny's garage and slowly upscaled from one studio to the next. She introduced him to the transcendence of the artist's studio, the importance of colour as well as a technical methodology that he benefits from today. Growing up Ruairi began developing his interest in the arts through these studio environments; a personal studio is a necessity that hasn't waned in the last twenty years.
Ruairi moved to London to study at Camberwell College of Arts in 2011. Post university Ruairi has lived alternatively in studios, squats and caravans with the intention of having reduced costs and the time to maintain and develop his artistic practices without the financial pressures of London slowly overwhelming him. These experiences have had a huge effect on his artwork; expanding his processes to include large scale installations, furniture and textiles works.
Ruairi is currently working out of his south London based studio on a series of vibrant paintings. He has been consistently exhibiting over the last few years Including his solo exhibition "A fork in the road" (AMP gallery, 2020), Summer exhibition (Royal Academy of Arts, 2020) and Consequences of circumstance (Zari gallery, 2021) in London. 
Open studio 18 January – 31 March 2021