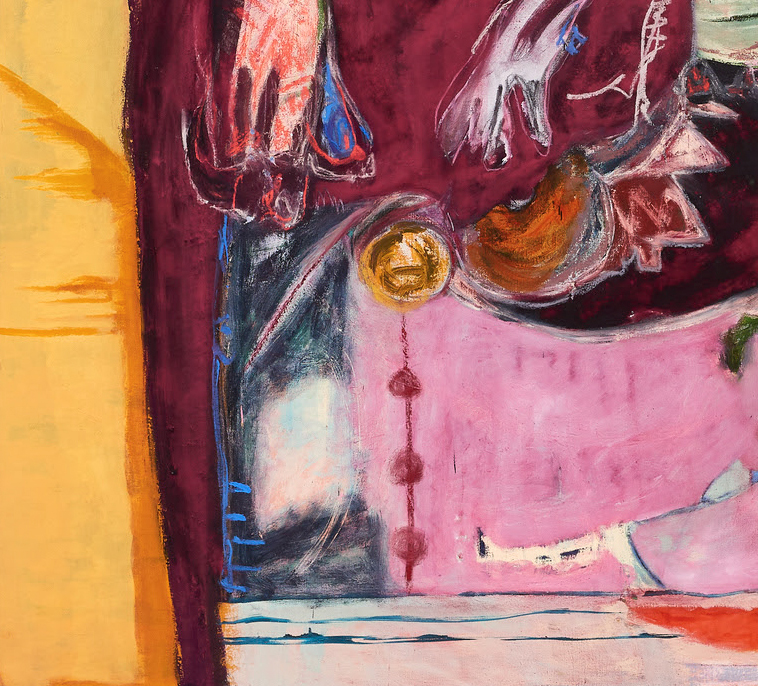 Sarah Dwyer has been awarded the Solo Residency at Unit 1 Gallery | Workshop and will be working in the studio above the gallery space from January, presenting a new body of work in March 2020.
We want to take the opportunity thank all the applicants for the time and energy they have invested in applying to our residency programme and we feel very lucky to have had the chance to get to know so many amazing artists.
Sarah Dwyer (b. 1974, Ireland) earned a Master's in Painting from the Royal College of Art, London, in 2004 after an MFA from Staffordshire University in 2001. She lives and works in London. Recent shows include Tink, Jane Lombard Gallery NY 2019, Stains on a Decade, Josh Lilley Gallery London 2019, Out There Out Where, Boston Manor House, London 2018, The John Moores Painting Prize 2016, The Walker Art Gallery, Liverpool, New Order; British Art Today, 2014 Saatchi Gallery, London.
"My practice has a very physical method of working, wrestling with forms and ground until a balance of content and tension is achieved. In both my drawings and paintings I push the materials to reveal new relationships and advance my own understanding of the nature of presence and absence.
Recent works expand on a freewheeling conversation about painting that I have been engaged in for over 15 years. New imagery is often generated by through reworking old drawings or cutting up older canvases or etchings to open up fresh meaning through a process of removal and insertion. Through this regeneration of works, I confront fears around the finality of loss while testing the temporality of now. The reworked surface becomes a metaphor for the bravery and vulnerability that life demands of us. I further develop the theme of humanity by embracing the body more than ever before through intensive periods of life drawing. A hand, a breast, a reclining figure, a phallic suggestion—all are mischievously camouflaged but visible to the careful eye.
My interest in early modernism is felt in quiet moments of Bracque-like stillness or Fauvist colour; lyrical episodes of drawing expose a more Surrealist element to the work. The lexicon of mark making is often applied faster than conscious thought. The double thread of spontaneity and control allows the work to explore both movement and stability. A figure in recline might be heavy on a deathbed one minute and then express lightness and vitality the next.
Drawing is at the heart of my practice. I translate references from the immediate environment of my studio often encountering images by chance: a picture in a book, a life drawing, a poem, a conversation or sketch with a friend. Anything familiar in the work is often made strange by my expanded drawing and differing scales of form. I strive to create a visual language that flickers on the edge of memory in the space where truth and invention merge. In the tradition of Lascaux, what might appear simple ultimately remains mysterious, timeless, unknowable."
We congratulate Sarah on her practice and look forward to welcoming her at Unit 1 Gallery | Workshop in the new year.