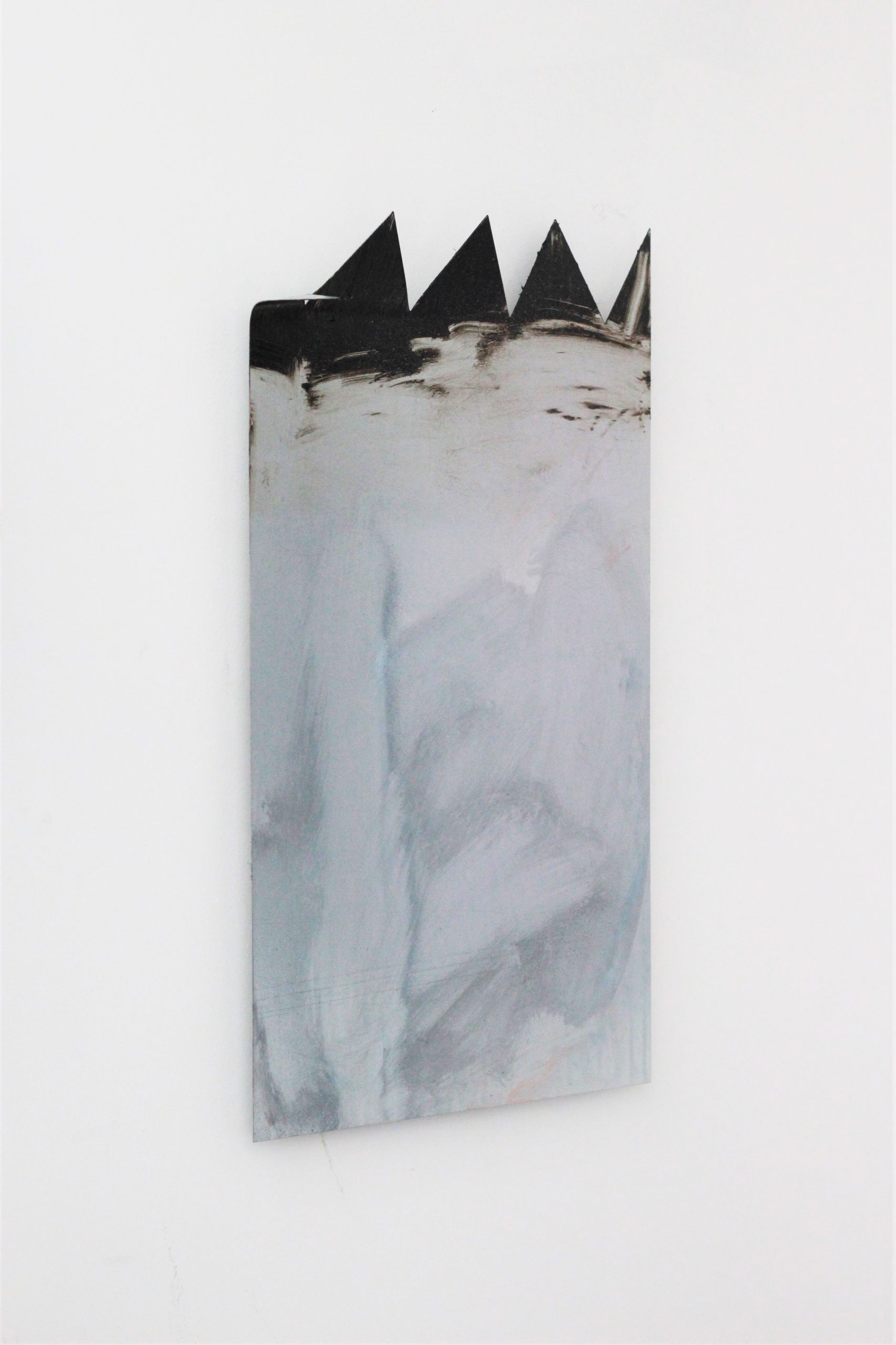 Stephen Burke has been awarded the next Solo Residency from April-July 2021. He will be working in the studio above the gallery space during that time, showing a new body of work in his Solo Residency Exhibition in July. We do invite studio visits during that time, which can be booked below. Please follow us on Instagram and Facebook for insights into Stephen's residency with us and to see his work develop over the course of the three months.
Stephen's ambitions are to highlight a new visual understanding within our built environment and to explore the cultural divide between street and gallery. He is interested in cities' social fabric and how architecture attempts to bring order to these spaces. To capture this concept, Stephen produces photographic documentation of urban areas focusing on traces of anti-social behaviour. He photographs the residue from graffiti removal, broken fencing, sprayed construction markings and stained mosaics found in public space, a type of urban decay voyeurism that can be linked with psychogeography. Stephen uses this 'visual waste' to build his own painterly language. Within the studio, he translates these documentations into a series of artworks. The resulting works are testimonials to the dialogue between those who mark public space and those who clean it, reinforcing the idea of public space as a contested arena. The use of steel and tiles within his work underscores the systems implemented through architecture and speaks of the cityscape's materiality. These systems are juxtaposed through mark-making and staining methodologies using pollutants, emulsion, adhesives, and spray paints, which accumulate on the works' surface to obscure the imagery and call attention to human intervention. After that, the composition is stripped back using sanders, chemicals and various other manipulations. The resulting back and forth relationship references the sociological tension between order and disorder while simultaneously implying degeneration and vandalism. These ideologies are reflected in our cities and their constant state of both construction and deconstruction.
Stephen Burke is a visual artist from Dublin, Ireland. He graduated with a B.A in Printmaking from NCAD in 2016 and went on to complete a Masters in Painting from the Glasgow School of Art in 2018. He co-authored a book entitled 'Buff', which investigates graffiti removal as an artistic process and was published with an accompanying exhibition at The Library Project, Dublin in 2017. 'Buff' was later translated into a documentary in collaboration with Irish filmmaker Sean Clarke, and was debuted at the Royal Hibernian Academy (RHA) in 2019 with the support of both Atelier Maser and Offset Festival. Later that year, Stephen completed a residency at Atelier Maser and displayed the resulting works at a solo show within the gallery. More recently, Stephen completed a six-month residency in Berlin with Urban Nation.
During this time he further developed the project 'Post-vandalism', which is accessible on social media and explores contemporary artworks that are linked to the aesthetics and concepts of graffiti.