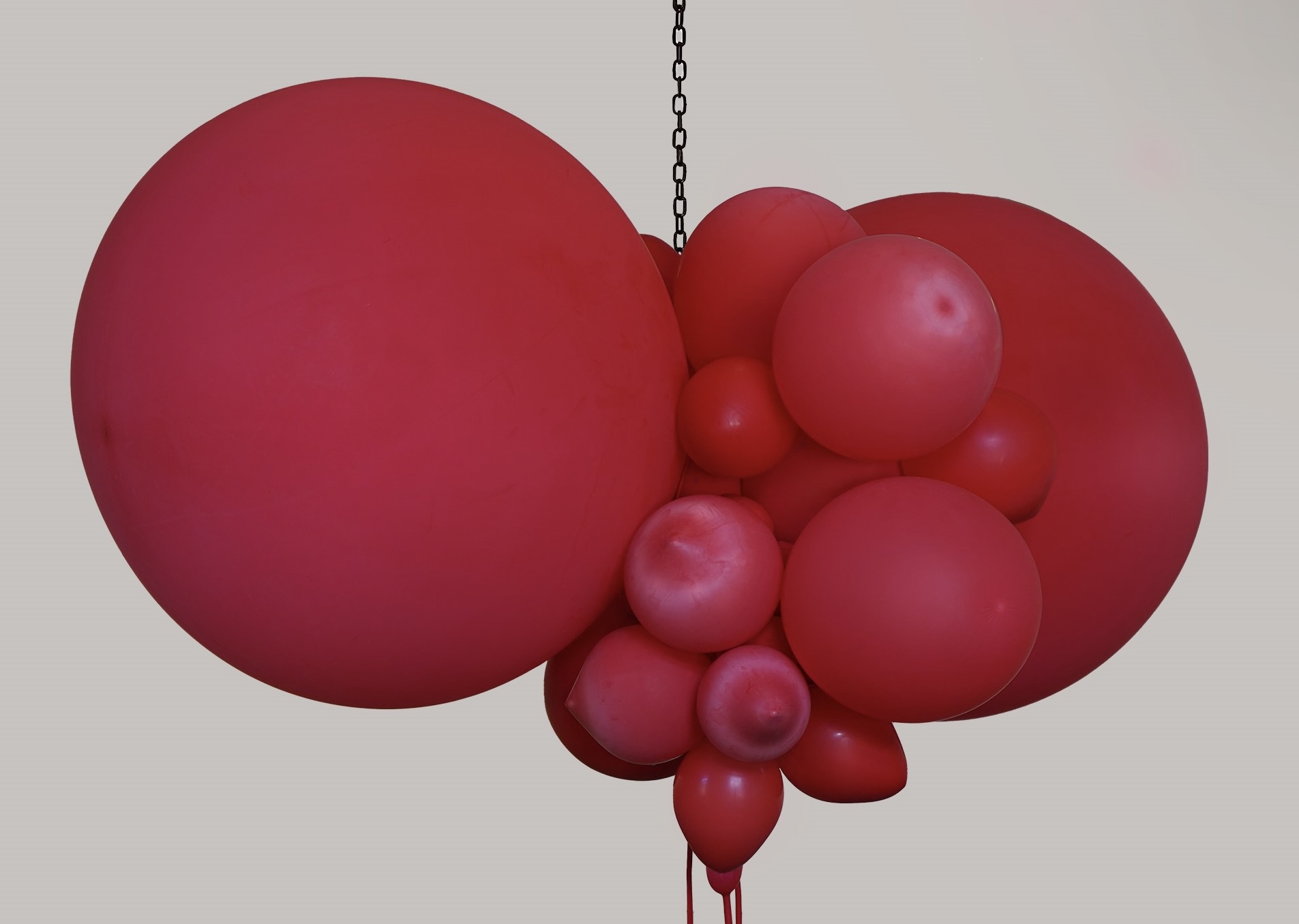 2022 INGRAM PRIZE SHORTLIST
Exhibition
Thursday 24 – Saturday 26 Nov ǀ 11 – 6 pm
Sunday 27 Nov ǀ closed
Monday 28 Nov ǀ 11 – 6 pm
Tuesday 29 Nov  ǀ 2 – 6 pm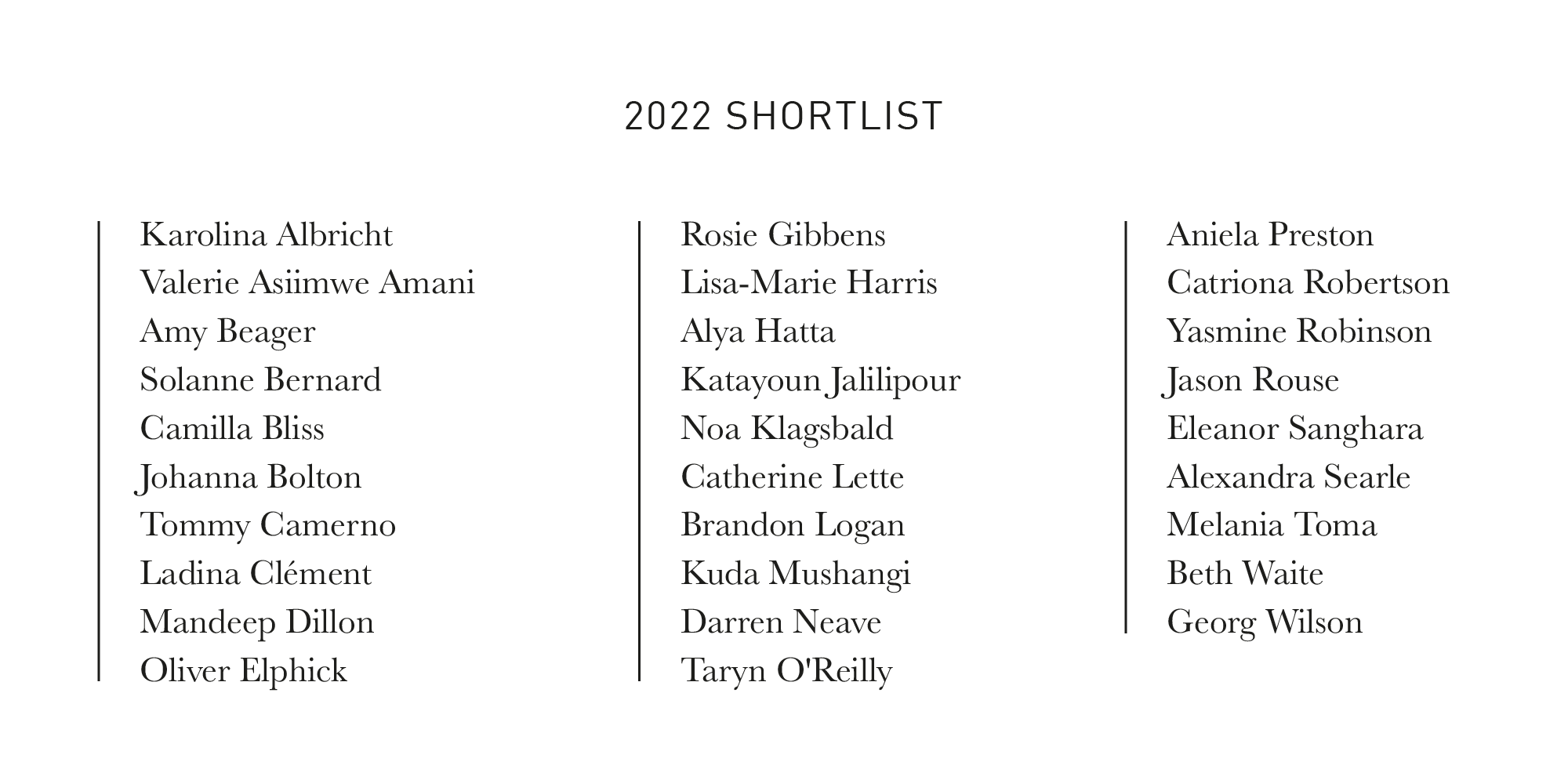 We are delighted to announce the shortlisted finalists for the 2022 Ingram Prize.
Now in its 7th year, The Ingram Prize was established to celebrate and support artists at the start of their careers.  Announcing the shortlist, Jo Baring, Director of The Ingram Collection said "We recognise the vital importance of practical support in the early years of an artist's career. The Ingram Prize celebrates artistic excellence in contemporary British art and enables new talent to bring their art to the widest possible audience. This year's 29 finalists are no exception, with remarkable work that encapsulates deliberately political and extremely personal themes, including identity, the Ukraine war and migration."
Three winning works will be acquired for The Ingram Collection. A further work, selected by Chris Ingram, will receive the Founder's Choice Award and will be acquired for The Ingram Collection. One of the three main Ingram Prize winners will be offered a solo exhibition in 2023 at the Art Fund Prize-winning gallery and museum, the Lightbox.
One finalist will be offered a solo exhibition in Autumn 2023 at TM Lighting's London gallery space, to be curated by Jo Baring, Director of The Ingram Collection.
All finalists will be offered the opportunity to apply for an artist residency project in 2023, given in partnership with Hestercombe Gallery, Somerset.
The 2022 Ingram Prize Exhibition will take place at Unit 1 Gallery ǀ Workshop, London from 24 – 29 November 2022 with the winners to be announced at the opening event on Wednesday 23 November.
The Ingram Prize is generously supported by Rawlinson & Hunter.
Unit 1 Gallery ǀ Workshop
1 Bard Road, London W10 6TP
Nearest tubes Latimer Road and Shepherd's Bush
Private view
Wednesday 23 Nov 6.30 – 8.30 pm
Exhibition
Thursday 24 – Saturday 26 Nov ǀ 11 – 6 pm
Sunday 27 Nov ǀ closed
Monday 28 Nov ǀ 11 – 6 pm
Tuesday 29 Nov  ǀ 2 – 6 pm
Follow us on Instagram @ingramcollectionuk where we will be introducing our 2022 finalists and sharing their shortlisted works in the lead up to the exhibition.
All images © of the artists.
About Unit 1 Gallery | Workshop and the Workshop Foundation:
Unit 1 Gallery | Workshop is an exhibition and residency space in London and unique in its approach to bringing artists and their practices to the public. They support a diverse range of emerging and mid-career contemporary artists by providing them with space and time to develop their practice, network within our growing community, be mentored by team members and crucially be introduced to their expansive network of collectors, art educators, professionals and visitors.
Through their residency programmes and exhibitions, they give artists, curators and theorists a platform to present work and share ideas as well as creating an environment for freethinking and exchange.
They have now organised more than 40 exhibitions with over 120 artists and curators, with 10 exhibitions and 25 artists in residence a year, drawing in international audiences and participants, as well as being a local landmark in the community of Kensington and Chelsea and its surrounds.
Unit 1 Gallery | Workshop was founded in 2015 by artist Stacie McCormick in a former builder's merchant.
DETAILS
Contact: +44 (0)75 4831 5800 | info@unit1gallery-workshop.com
Website: www.unit1gallery-workshop.com
Instagram: @unit1galleryworkshop
Twitter: @Unit1_Gallery
Facebook: @unit1galleryworkshop
#unit1galleryworkshop
Fair Art Fair, a new app-based digital platform that facilitates relationships between everyone interested in Art in a confident transparent environment. Whoever you Art you will find a place to explore and discover, buy and sell, organise and document, communicate and be supported. Download the app here.
⁠