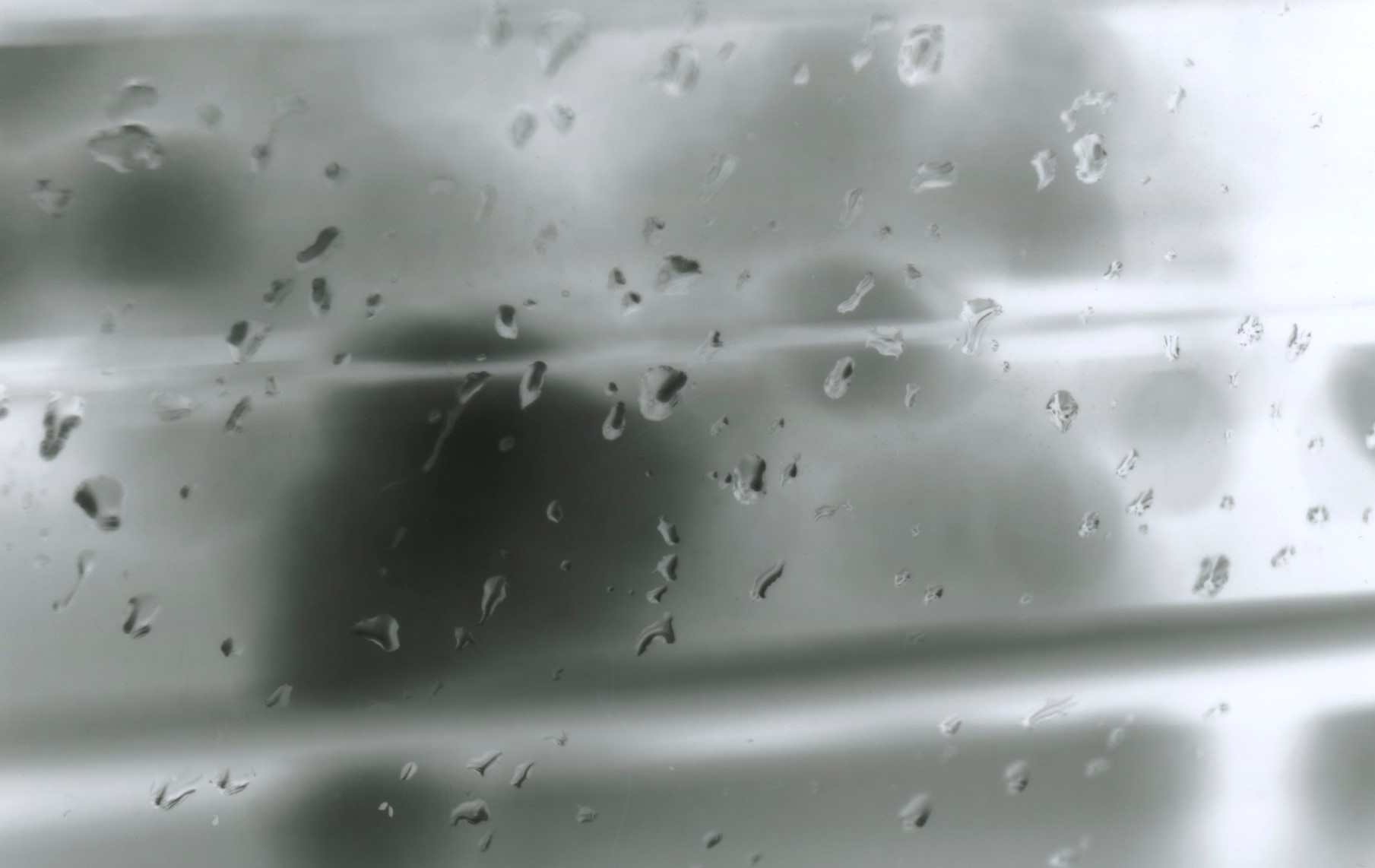 Undertow
Artists Group Show:
Alex Simpson
Alison Rees
Isobel Church
Lauren Ilsley
Nicholas Middleton
Sarah Wishart
Tana West
Exhibition dates:
March 3rd – 25th, 11 – 6 pm, Tues – Sat, 2023 
Unit 1 Gallery|Workshop is thrilled to present the winning Artists Group. 
'Hope locates itself in the premises that we don't know what will happen and that in the spaciousness of uncertainty is room to act.' – Rebecca Solnit, Hope in the Dark, 2004/2016
The winning proposal for the group exhibition brings the Undertow Research group together for the first time since the 2019 exhibition. Conceived as the first in a series of public-facing outcomes, created in the process of coming-together, a stepping-off point for the next.  Undertow now has the collaborative space, to regroup, to re-open conversations and begin new ones, to consider the potential of hesitation as a development of Undertow's original ethos. Their material practices span text, ceramics, wood, paper, paint, film, photography; the exhibition is a means to test new ideas in the absence of pre-conceived outcomes, but with purpose and direction. This exhibition would allows the group to continue these dialogues and would give us the opportunity to congregate, to explore ideas, to develop and test, to fail and to quietly resist. 
Hesitation has been cast in a negative light, seen as a sign of indecision or a lack of confidence. In times of crisis, there is praise for immediate action, simple solutions, and a sense of resolution. Eschewing the performative nature of such actions, more often than not a cover for inaction, and instead embracing hesitation as a generative process, an expansive moment, where complexity is acknowledged. Hesitation enables, revisions and small gestures of resistance, a slowing down or changing tack. New ideas emerge from intervals of rest.
Undertow brings together a group of artists working in dialogue around these concerns. The group as a structure has developed to create a support network for the artists involved, to initiate conversation, to share knowledge, and to provide context. The Undertow research group's remit is open, as is the shape it takes, always rooted in the sensibilities of material and material understanding.
Artists
Alex Simpson 
Works primarily with clay and materials with similar qualities of fluidity and transformation. She is interested in the connection between our physical and emotional selves, using clay to translate the subconscious into object, to give forms to both the gut and the gut feeling. Her practice is invested in material experimentation and she uses clay whether fired or unfired in unexpected ways combining it with other materials and processes. In 2020 she was selected for a residency at Taattisten Tila Finland. In 2017 she was selected for the Award exhibition at the British Ceramics Biennial Stoke-on-Trent where she created a site-specific installation. In 2016 she was selected by the Barbican Arts Group Trust to undertake a solo exhibition Through Viscera at Black Horse Lane. She has exhibited work across the UK and Europe. Recent exhibitions include Pieces of Earth Taatisten Tila Finland, Public Notice London, We Sit Together for a Minute Thames Side Studios Gallery London, Undertow Sluice Gallery London and The Bodies That Remain Horse Hospital London. Simpson graduated with an MA in Ceramics & Glass from the Royal College of Art in 2015 and a BA in Illustration from the University of Brighton in 2010.
Simpson is primarily process led, she thinks through making. Working with clay and materials usually associated with a traditional ceramic practice, she takes an experimental approach following the materials in an open ended way. Though processes such as, adding ink into clay bodies, creating drawings with clay, which deconstruct over time, adding organic materials and working with found clay in all it's different states from plastic to liquid to dust, her ideas expand outwards. These have often become installations of fragments of fired and unfired clay bodies. She aims to make something physical out of the immaterial to gain understanding. She explores the connection between the bodily and the emotional when working with materials, with some of my more sculptural ceramic objects taking on amorphous associations with limbs, skin and touch. She work from both an intuitive tactile and conceptual approach to expanded ceramics, often exploring other mediums such as film and textiles, drawing on the fluidity and transience of material and bodily worlds. Paper, fabric, plaster, latex and have all been employed in a sculptural works that have been balanced or hung to propose a physical interaction with the viewer in which they are influenced to look up and into, through or around. 
Alison Rees 
Combines the materiality of clay with the language of the paper page to tell an abstract story of self and place through an intricate series of balanced tensions. Alison studied Archaeology at Nottingham University before completing her Ceramics MA in 2014, and PhD in 2022, at the Royal college of Art. She assembles multiple ceramic porcelain pages in wall-based compositions to explore themes such as: repetition and variation; perfection and imperfection; temporality and flexibility; lightness and minimality; grids and edges; borders and framing; and colour and spatial organisation. She actively and materially engages with the landscape around her to create forms and surface compositions which reflect the visual environment experienced and observed. Her multi-layered work achieves as much as possible with as little as possible whilst elevating the visual language of the ordinary and every day. Alison grew up in the landscape of Cumbria but now lives and works as an artist in London. In 2015, she won the Design History Society's postgraduate essay prize for her research into the life cycle of London's post-war ceramic murals.
My work uses the materiality of clay to tell an abstract story of self and place. I specifically use the device of the paper page – translated into porcelain – to tell this story. I adopt the page's flatness and thinness, dimensions and repeatability, white space and borders, edges and its use of the grid, to make a page-based form in porcelain. On the page's surface, I paint sharp-edged abstract shapes using slips and glaze. I then combine the porcelain pages in wall-based compositions like an unbound codex. The simplicity and minimality of each page, belie a network of balanced tensions which underpin each composition. I use the porcelain page to tell a story of the self through material strength balanced with physical lightness, and through the repeatability of form and surface a with the individuality of each page. This individuality is then balanced within a community of pages when they are brought together to form a composition. Such compositions balance colour and form, repetition and variation – abstracted from observations made within the built environment – to tell a story both of place and the self in the world. I work with an ethos of self-sufficiency and continuous enquiry within a set of parameters – those of the self, place and the porcelain page. These parameters offer limitless possibilities for composition and storytelling
Isobel Church
A multi-disciplinary sculptor based in the UK. Having studied Anthropology, followed by an MA in Chinese Art History at the School of Oriental and African Studies in London, she completed a Masters at the Royal College of Art in 2014 with Distinction. She has since exhibited internationally, including solo exhibitions in Brussels and Rome, and recent UK exhibitions have included the Royal Academy Summer Exhibition in London, the Royal Scottish Academy Annual in Edinburgh and the Royal Hibernian Academy in Dublin. Church is a member of the Royal Society of Sculptors, and her works are included in collections such as the Luciano Benetton collection, Galila's P.O.C and the Otazu Foundation.
Church's background in anthropology and material culture informs her approach to researching the work, combined with postgraduate studies in ceramics which lend an investigative approach to working with different materials. These can be as diverse as cast and watermarked paper, meteorite shavings, textiles, found objects and charred wood. Her most recent collection of works examines the liminal space between humanity and natural phenomena, where one coalesces with the other. In each of the works, a kind of metamorphosis has taken place, with a manmade object or form having undergone a process of transformation. With multiple layers of reference, the works explore a transitory state between nature and object, material and immaterial.
Lauren Ilsley
 An artist, based in London, who predominantly makes sculpture, using clay and incorporating digital technologies and natural processes. She works from her studio in South East London, which she set up after graduating from the Royal College of Art in 2015, with a Master's degree in Ceramics and Glass. Alongside her practice, she works in art education and has taught at various institutions including the London Sculpture Workshop and as part of her technical role at the Royal College of Art. She is currently a tutor and Sculpture Coordinator at The City Lit.
I am interested in the human interface between the digital and material world. My work investigates the human need to control our environment and how we are controlled by artificial and natural sources. I make objects that are devices activated by processes I have engineered or natural phenomena, creating connections between the material and the immaterial, causing objects to move beyond their original form.
Nicholas Middleton 
An artist with a background in painting and print, and interests in photography, film and video. He studied printmaking at Winchester School of Art and is currently a PhD candidate at the Royal College of Art. As a painter he has exhibited widely in the UK, as well as abroad, and has been selected for the prestigious John Moores Painting Prize five times, twice winning the Visitors' Choice Prize as well as being a Prizewinner in 2010. Recent work has investigated the relationship between photography, film, and painting, in particular with these mediums' material histories. He also writes the Photo-Analogue blog about film photography. 'Fundamental to my practice is the image. In a world of proliferating images, examination of how the image, tethered to reality, is constructed, processed, displayed, has underpinned my approaches in painting, photography and the moving image.'
Making an image of the world through an act of framing involves a process of exclusion as well as inclusion. The ubiquity of representational images in the culture at large–in particular, photographic images–and their iconic relationship to visual appearances obscures how much of their reading requires some form of knowledge brought to it. The interpretation of images, through internal referents, through the communication of the provenance of images, through discourse surrounding their display and dissemination, seriality and juxtaposition, underpins Nicholas Middleton's work. With a practice spanning painting, photography and moving images, Middleton's practice investigates aspects of the fundamental nature of images, of their being historically and materially situated, a succession of image technologies from the invention of perspective to virtual reality.
Sarah Wishart
A writer, film maker and visual artist. She studied performance and live art at Roehampton, Queen Mary's and Leeds Universities. Wishart completed her PhD on "A Provenance of Performance: Excavating new art histories through a consideration of re-enactment and the perspectives of the audience" in 2018. She has been working collaboratively with Nicholas Middleton on a walkingroad-movie for the last nine years and in 2019 was a writer for a feature length collaborative film with Forest Fringe that premiered at the Edinburgh International Film Festival in 2022. In 2021 in the middle of the pandemic Wishart relocated to Scotland and was commissioned almost immediately by the Royal Conservatoire Scotland to create both a piece of sound art and a project engaging young people with process. 'I am fascinated by how artists, writers and performers work – unpacking and repacking the processes of artistic and creative practice is at the heart of much of my work.' In the first iteration for Undertow – Wishart considered how processes and practices of encouragement help us to make work when we are getting over anxiety, depression or trauma.
Wishart's practice is embedded in unpacking and exploring the structuring of process; where inspiration begins, where restriction takes over, what leads an artist through the first idea to end construction. This has come from a background in live art and in researching, engaging in and teaching processes of devising performance. Influenced by involvement with organisations who prioritise the investigation and support of the development of live art artists like the Live Art Development Agency. Her recent commission for the Royal Conservatoire of Scotland looked at helping students 'get out of stuck' by creating their own archives to go exploring in. Wishart is currently working with textiles, film, sound and text to tell stories that are slightly out of joint, hidden or lost under the surface of things. These are stories built out of the moments of advice artists and writers give to themselves or their audiences and in translating the modes of delivery. For example, shifting advice from Virginia Woolf to herself as a writer from her diaries into a wallpaper for writers, or autonomous training videos.
Tana West
Works predominantly with ceramic processes, using the language of ceramic materials and object making to connect with social, political, and historical contexts. Tana Studied sculpture at Central St Martins, completing her MA at the Royal College of Art in Ceramics and Glass in 2014. Tana has been involved with several place specific and collaborative projects including investigating apple culture in Somerset, wading into the mud with environmental historians examining our relationship to water, and for the Brownfield research Centre, West brought to light reclamation and renewal by surveying the soil of planned and unplanned green spaces within the city and investigating the process by which a brownfield site could be rewilded. In 2017 West won the Award at the British Ceramics Biennial for her [UN]WOVEN project, made with the help of a distributed online community across borders sending clayey soil in a variety of ad hoc receptacles, she was selected for Jerwood makers Open in 2019, making 'Through a Glass Darkly' a black ceramic hall of mirrors and for the Whitegold International Ceramics Prize, west created a 6-metre panorama depicting St Austell's clay country, made using waste materials from china clay extraction and locally sourced imagery.
West's practice and research methods are mobile, the process of making work begins with a journey, the path it takes is contingent on what is found and can be transported. Like a present-day hunter gather in search of materials, West has collected and used estuarine mud, excavated clay, brick and rock fragments to make glazes and clay bodies which are regionally specific. She is semi-scientific in approach, experimental and with a certain acceptance of uncertainty, this way of working allows for materials to express their vibrancy. West also appreciates ceramic objects' abilities for deception, it can pretend to be other things but is ultimately always ceramic with all that entails. The materiality of ceramics has a wide vocabulary: ideas, making and objects weave together to navigate contemporary concerns.
About Unit 1 Gallery | Workshop and the Workshop Foundation:
Unit 1 Gallery | Workshop is an exhibition and residency space in London and unique in its approach to bringing artists and their practices to the public. They support a diverse range of emerging and mid-career contemporary artists by providing them with space and time to develop their practice, network within our growing community, be mentored by team members and crucially be introduced to their expansive network of collectors, art educators, professionals and visitors.
Through their residency programmes and exhibitions, they give artists, curators and theorists a platform to present work and share ideas as well as creating an environment for freethinking and exchange.
They have now organised more than 40 exhibitions with over 120 artists and curators, with 10 exhibitions and 25 artists in residence a year, drawing in international audiences and participants, as well as being a local landmark in the community of Kensington and Chelsea and its surrounds.
Unit 1 Gallery | Workshop was founded in 2015 by artist Stacie McCormick in a former builder's merchant.
DETAILS
Contact: +44 (0)75 4831 5800 | info@unit1gallery-workshop.com
Website: www.unit1gallery-workshop.com
Instagram: @unit1galleryworkshop
Twitter: @Unit1_Gallery
Facebook: @unit1galleryworkshop
#unit1galleryworkshop
Fair Art Fair, a new app-based digital platform that facilitates relationships between everyone interested in Art in a confident transparent environment. Whoever you Art you will find a place to explore and discover, buy and sell, organise and document, communicate and be supported. Download the app here.
⁠