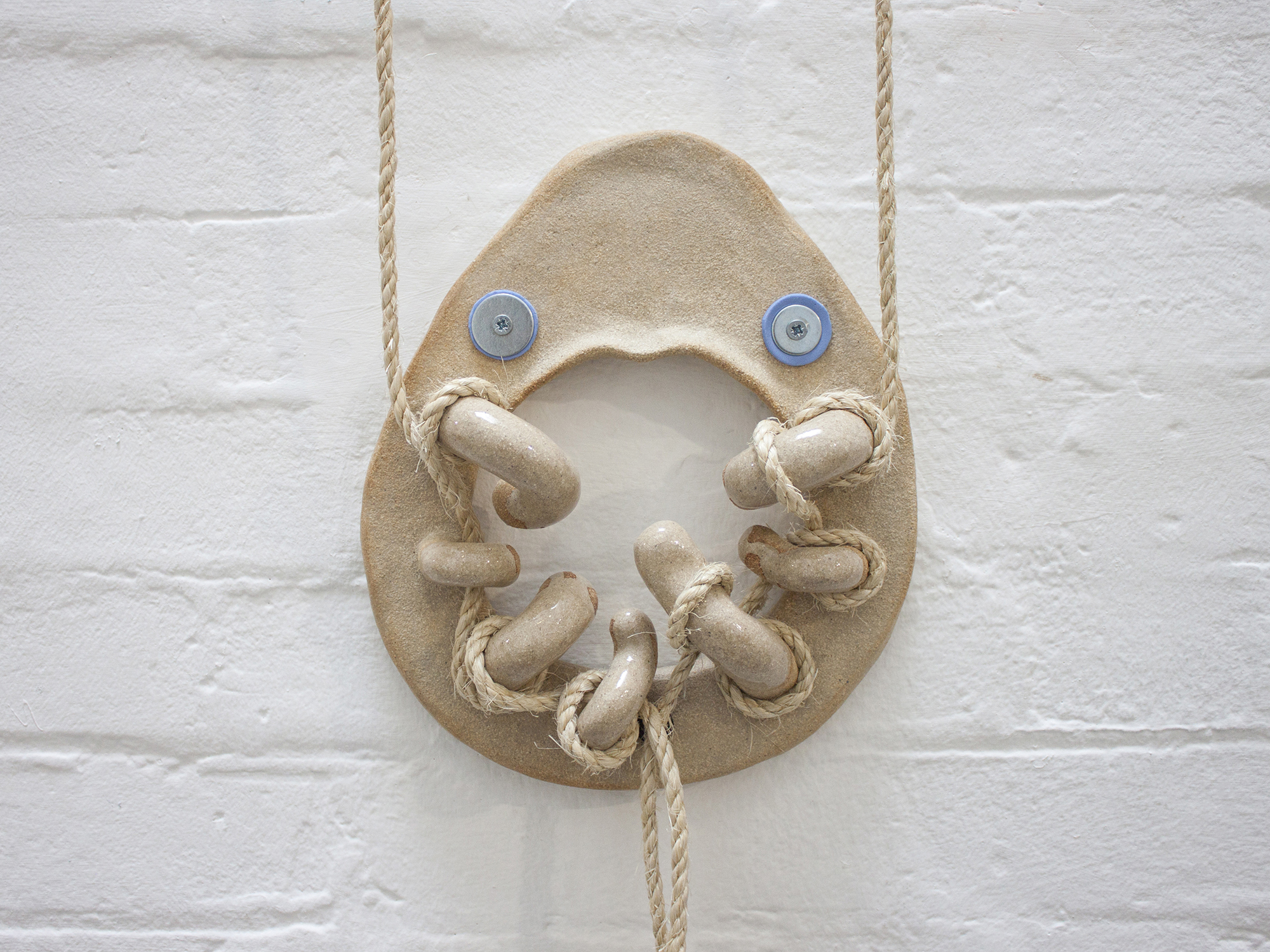 Veronika Neukirch has been awarded the next Solo Residency from January-March 2021. She will be working in the studio above the gallery space during that time, showing a new body of work in her Solo Residency Exhibition end of March. We hope to be able to invite the public for studio visits as soon as possible. Please follow us on Instagram and Facebook for insights into Veronika's residency with us and to see her work develop over the course of the three months.
Constantly evolving materials and found objects come together in mixed media sculpture and installation. My practice is process – as well as object based. Any thing from domestic to DIY to traditional art materials are used and chosen for their haptic potential as well as connotations. Playful improvisation in the studio frequently gives rise to the development of new techniques – especially when unconventional materials are used – and extends through the entire making process up until the installation and display.
Humble functional unassuming domestic objects trigger ideas and are often assimilated into the work. The visual language and roles of mass-produced pre-designed objects are redistributed, their haptic values weaved into the made components, the works' concepts, compositions and display; driving towards a merging of realities that reassigns functionality in the art context.
The objects are abstract yet bodily and become quasi-sentient beings by channelling human physiognomies, poses, emotions and attitudes within a playful cartoon logic. Like humorous avatars they act as therapeutically joyful alter egos in an absurd world. Increasingly site-responsive and with a focus on investigating our strangely intertwined relationship with objects, matter and the spaces we inhabit, the work aims to inspire an overspill of human compassion onto the inanimate.
Originally from Germany, Veronika Neukirch (b. 1986) has been based in London since 2005. In 2019 she graduated from the Royal College of Art with an MA in Sculpture, was the recipient of the Gilbert Bayes Trust Sculpture Award and went on to become a Lecturer in Fine Art at University for the Creative Arts, Farnham. Veronika completed her BA Hons in Fine Art at Central Saint Martins (2013) and briefly studied at University of the Arts UdK Berlin. She has exhibited, taken part in artist residencies, worked as occasional art writer and curated widely in the UK, Europe and Southeast Asia, including the Mark Tanner Sculpture Award Graduate Residency and A Sculpture of Site, an Object of Play at Standpoint Gallery (2020, London), Contact curated by Thorp & Stavri (2020), The Haptic/The Virtual curated by Conscious Isolation (2020), Kurt Schwitters Summer Residency (2018, Ambleside, Lake District), Rimbun Dahan Residency and Hafka Book Launch at Ilham Contemporary (2017, Kuala Lumpur, Malaysia) funded by the Goethe Institute.