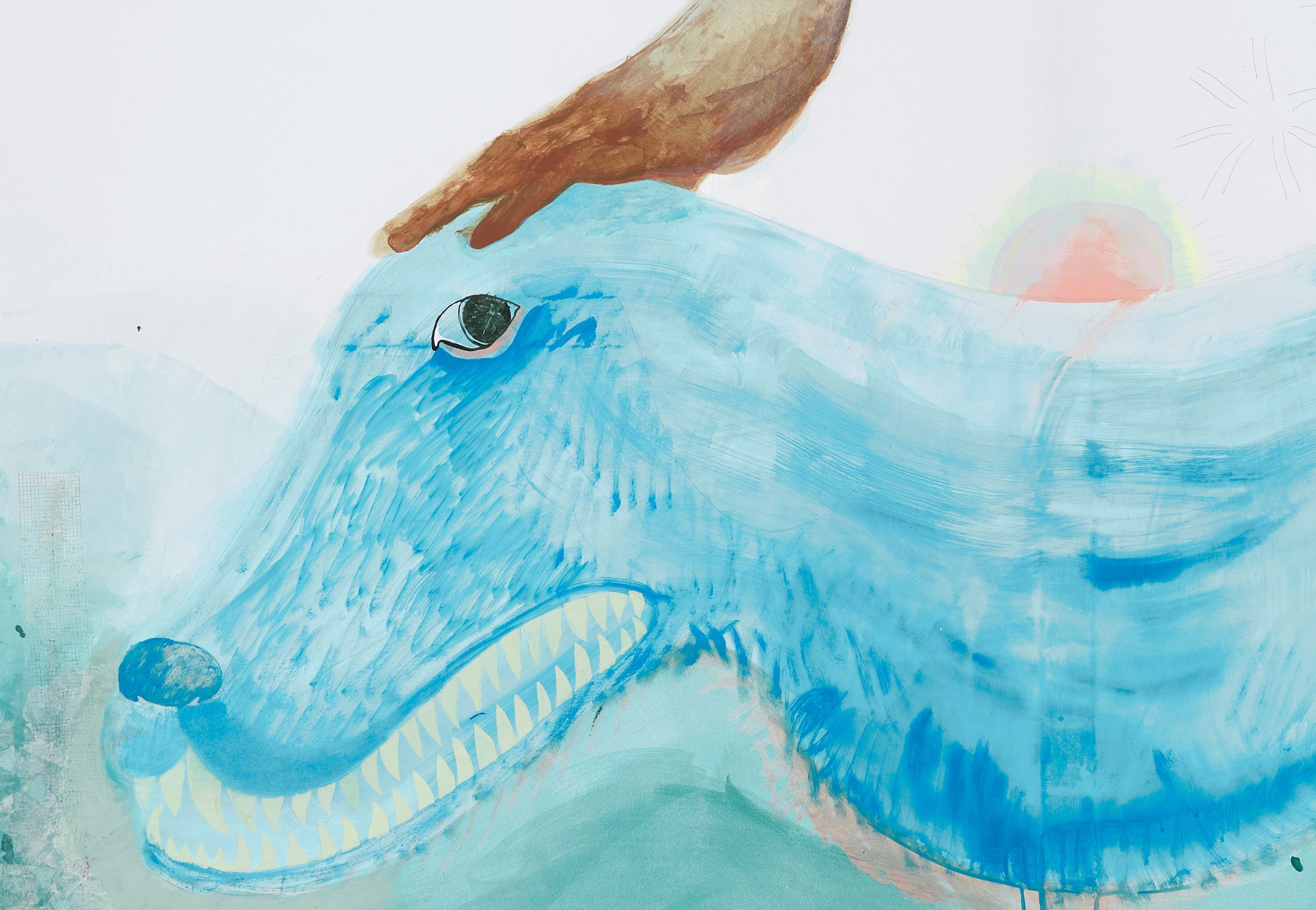 Volatile Futures
By Rita Osipova and Olivia England
Artists: Bo Sun, Emilie Houldsworth, Junyi Lu, Olivia Bryant, Robert Mead and Steven He
Private view:
Thursday, November 2nd, 6-9pm, 2023
Exhibition dates:
November 3rd–11th, 2023
Unit 1 Gallery | Workshop is thrilled to introduce 'Volatile Futures,' an enticing exhibition exploring human existence and our broader ecosystem. The show not only celebrates six London-based emerging contemporary artists but also marks the curatorial debut project for the duo Olivia England and Rita Osipova.
Volatile Futures grapples with the profound ramifications of human agency upon the natural world, undertaking a meticulous examination of the intertwined backdrop that is human history and the natural realm through the discerning lens of material inquiry. Themes related to language, perception, and consciousness are frequently explored. The works serve as a powerful channel for entrancing viewers into a cognitive process of interpretation and contemplation.
The artist's works delve into the recurrent theme of ephemerality and fragility inherent to our human existence, as well as the broader ecosystem, giving rise to a profound reflection on the philosophy of impermanence. Within the exhibition, one discerns a fusion of cultural and philosophical patterns, where the works intersect with realms of science, and technology, yielding a rich tapestry of intellectual concepts and ruminations.
Within these contemplations, a constant thread emerges – Volatile Futures alludes to the intricate interplay between the quotidian, often disregarded facets of existence, and the extraordinary, engendering a profound sense of sublimity within the mundane revealing the poetry entwined into our everyday fabric. The works frequently deploy an eclectic array of material production methodologies, assimilating unorthodox and adaptable elements in the synthesis of their creations. These works serve as portals, inviting us to peer into intricately laced structures that bind the coexistence of steadfast constancy and transformative change.
Artists:
Bo Sun (b. 1998) lives and works in London. He gained his BA Fine Art (Honours) from Central Saint Martins in 2022. Recent exhibitions include: The Witch's Cave, Plop residency, London(2023), Beyond, the crypt Gallery, London(2023),Terminal Parlour, the split gallery, London (2023), dual artists exhibition At Dawn, Sherbet Green, London (2023), Baggage Claim, Staffordshire St, London (2023), Your Heart to A Dog to Tear, Take Courage Gallery, London (2022), MacArthur Park, Cromwell Place, London (2022), Upcoming Promises, Simulacra, Beijing,China (2022). Bo Sun's work reflects the convergence of anatomy and mechanics in the post-humanist era. The work is trying to retranslate the natural form, structure and dissect them into modular parts and assemble them into a new structure. The artist explores the fusion of incompatible materials in order to stabilize and sustain the fragility of organic forms by recreating them in industrial materials and industry design principles/guidelines. In the recent development of the work, these sculptures/objects come closer to life and inhabit a state of pretended living things.
Emilie Houldsworth
(b.1990) lives and works in London. She recently completed her MA in Textiles from the Royal College of Art in 2023, where she was awarded the Ameea Scholarship award. In 2014 she received her BA in Sculpture from Edinburgh college of Art. 
Emilie is a Visual Artist who addresses the nature of colour, language, logic, and dimensionality. Combining digital quilting techniques, printed textile, and laser cut metal frames; she explores themes of liminality and phenomenology through material dualities. Inspired by minimalist Ellsworth Kelly, and Colour Theorist Emily

 

Noyles Vanderpole and her series "Colour Problems", her practice lies at intersection within Code and Aesthetics, and explores the aesthetic qualities of information in abstract forms. Informed by her state and place within the city, her work serendipitously references stain glass windows, traditional upholstered furniture and elements of construction, probing the boundaries of visual and spatial perception through visual patterns and mathematical equations of shapes and spaces. Recent solo exhibitions include: "RYGB", Hourspace, Bristol in 2021, "Here Now", The Curzon, Clevedon 2020. Group shows include "J.AG + E.H" at Bow Arts, London in 2020, "Digital Ldn", Unit 5 Gallery, Hackney, London 2019.
Olivia Bryant
 (b.1996) is a London-based interdisciplinary artist, her work spanning sculpture, drawing, and painting. Her practice explores themes of desire, mythology, hope and loss within the context of an increasingly fragile biosphere. Working with materials made from and by living organisms, as well as those designed to impose limitations on nature, she investigates the delicate boundaries that keep biological matter from too closely interacting with artificial spaces. Bryant's 3D printed lace works on canvas are hand-drawn in biodegradable plastics made from oyster shells, beer, scallop shells, and wood, dismantling the contradictions between organic and highly processed materials. Her more recent works are cast in salt, working with livestock and utilising the aesthetics of a Victorian pleasure garden to consider tensions within the British agricultural industry.
Robert Mead is a graduate of Chelsea College of Art & Design and Slade School of Fine Art. He is a current PhD Researcher at the Slade having received scholarships and prizes including Jean Spencer and Malcolm Hughes research grants 2019 – 23 and the Max Werner Drawing Prize in 2021. "
Moving through the strata of my paintings digs up histories and ghosts of our past which linger in the changing landscapes of today. Using the materiality of painting along with fieldwork and harvesting and making pigments, my paintings reveal different types of residue of human impacts on our planet. These traces can be both visual and colourful but sometimes microscopic and hidden. In these stratified landscapes the earth ruptures and transforms as ghosts of deep time intersect with fragments of my memories. This imagery is bound with my own harvested materials and pigments, the clay of eroding cliffs, brickwork from houses which have toppled into the sea and the waste from old batteries. These materials are symptoms and traces of human histories and impacts but also the overwhelming power of nature. They are buried in the paintings' layers, echoing our own growing presence in the current and future strata of the Earth, and the strands of human histories entwined with them. These multiple entanglements can be excavated; fragments of image and symbol to engage with and read through, making different visual connections. For me, this layering and interweaving of meaning through imagery and material is an ongoing process of reflecting on the changing conditions of our planet and imagining alternate ways of thinking about our relationship to both our past and our future.
"
Junyi Lu
 (b. 1996 in Guangzhou, China). Junyi's practice focuses on the correlation among entities perceived through daily living experiences as well as research in ecotheory, socioeconomic politics and the flux of social information in folklores and contemporary digital realms. Based on both sensational and intellectual perceptions, her works explore various media and materials. Representations are manifested through diverse visual languages; they stimulate semiotic abduction that engages viewers in a process of reading, interpreting, feeling, connecting, thinking, imagining, and creating. This organic process is hoped to inspire a nonverbal awareness of our integrated world.
Steven He (b. 1994 in Shanghai, China) completed his MA at the Royal College of Art in London and was a Merit Scholarship recipient at The School of the Art Institute of Chicago (BA) in 2016. He aims to draw attention to the majesty of things that can often be overlooked. He takes inspiration from universal traditions to make comments on the peculiar ways that our attention can be drawn. By playing fast and loose with the gap between eastern and western notions of beauty and philosophy and perceptions of relative status and value he aims to tease out mechanisms by which these ideas plant themselves and are remembered in our minds. 
About Curators:
Osipova and England met at the Royal College of Art in 2022, their combined visual languages and aesthetics sparked a working relationship exploring the concepts of the quotidian, culture and the dualities of material and technological practices. This will be their first curatorial project together.
About Unit 1 Gallery | Workshop and the Workshop Foundation:
Unit 1 Gallery | Workshop
 is an exhibition and residency space in London and unique in its approach to bringing artists and their practices to the public. They support a diverse range of emerging and mid-career contemporary artists by providing them with space and time to develop their practice, network within our growing community, be mentored by team members and crucially be introduced to their expansive network of collectors, art educators, professionals and visitors.
Through their residency programmes and exhibitions, they give artists, curators and theorists a platform to present work and share ideas as well as creating an environment for freethinking and exchange.
They have now organised more than 40 exhibitions with over 120 artists and curators, with 10 exhibitions and 25 artists in residence a year, drawing in international audiences and participants, as well as being a local landmark in the community of Kensington and Chelsea and its surrounds.
Unit 1 Gallery | Workshop was founded in 2015 by artist Stacie McCormick in a former builder's merchant.
DETAILS
Contact: +44 (0)75 4831 5800 | info@unit1gallery-workshop.com
Website: www.unit1gallery-workshop.com
Instagram: @unit1galleryworkshop
Twitter: @Unit1_Gallery
Facebook: @unit1galleryworkshop
#unit1galleryworkshop
Fair Art Fair, a new app-based digital platform that facilitates relationships between everyone interested in Art in a confident transparent environment. Whoever you Art you will find a place to explore and discover, buy and sell, organise and document, communicate and be supported. Download the app here.
⁠