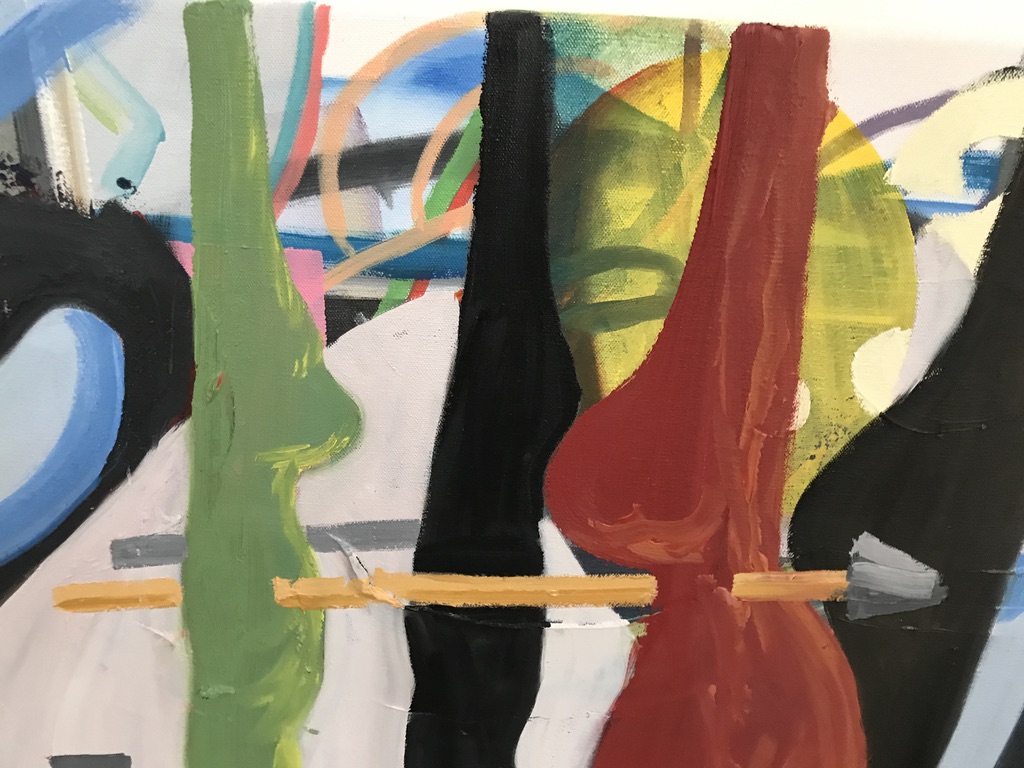 Wisdom Tooth
Morgan Wills
Studio residency, solo show
1-11 December 2017
Unit 1 Gallery | Workshop is excited to present Morgan Wills' end-of-residency solo exhibition. Having had space and time to paint and push his practice further, Morgan has experimented with new technique as well as added sculpture to his portfolio. The privilege to witness his practice, following the mysterious instruction of his dream like narratives, unfolding and taking surprising turns daily. Morgan was selected on the basis of his amazing technical skills, but more because paintings are beyond technique. Painting in much the way the abstractionist paints, Morgan is led by the painting and the elusive story erupting from the process. Each layer obscuring and revealing almost simultaneously confusing the picture plane, but creating an enigmatic vibration between each, an elliptical narrative that gives a suggestion but no answer.
'Paul Valéry once said that a bad poem is one that vanishes into meaning. In a painting in which this is a room, this is a chair, this is a head, the imagery does not exist – it vanishes into recognition.' Philip Guston
Morgan Wills (born 1992, London) studied painting at Wimbledon College of Art, graduating in 2014. By engaging with the intangibility of imagery through conversational visual language; employing elements such as informal quotation, repetition, colloquialism and word play, Morgan attempts to address how this intangibility reflects the existential anxieties inherent to the creative process. Through investigation into the absurdity of such anxieties, he hopes to learn more about this inextricably human preoccupation.
Solo : '12 Conversations', Sid Motion Gallery, London, 2016 'Versions', BAES, London, 2015
Group: 'ING Discerning Eye 2016', The Mall Galleries, London, 2016,'Sorry about last night', It's Tropical, The Washington, Sheffield, 2016, 'Bloomberg New Contemporaries 2015', ICA, London + Backlit, Nottingham, 2015 'MK Open' MK Gallery, Milton Keynes, 2015, 'Assembly CCW Alumni Show' Triangle Space, London, 2014
 'HIX award 2014' CNB Gallery, London, 2014